A new memorial framework for Francoist's main monument
This website by the Ministry of the Presidency – Secretary of State of Democratic Memory proposes a new look at the Cuelgamuros monument, based on the analysis of its architectural, religious, patrimonial, funerary and political history.
Resignifying the monument in a framework of democratic memory requires explaining it as a complex and contradictory process that modulates and changes in relation to the historical and political context that surrounds it. El Valle is a monument commissioned by the dictator Francisco Franco that crystallizes the war (1936-1939) and the dictatorship (1939-1975) from the point of view of the victors. Comparison with other memorial sites around the world allows for a more sophisticated and comprehensive interpretation of the site.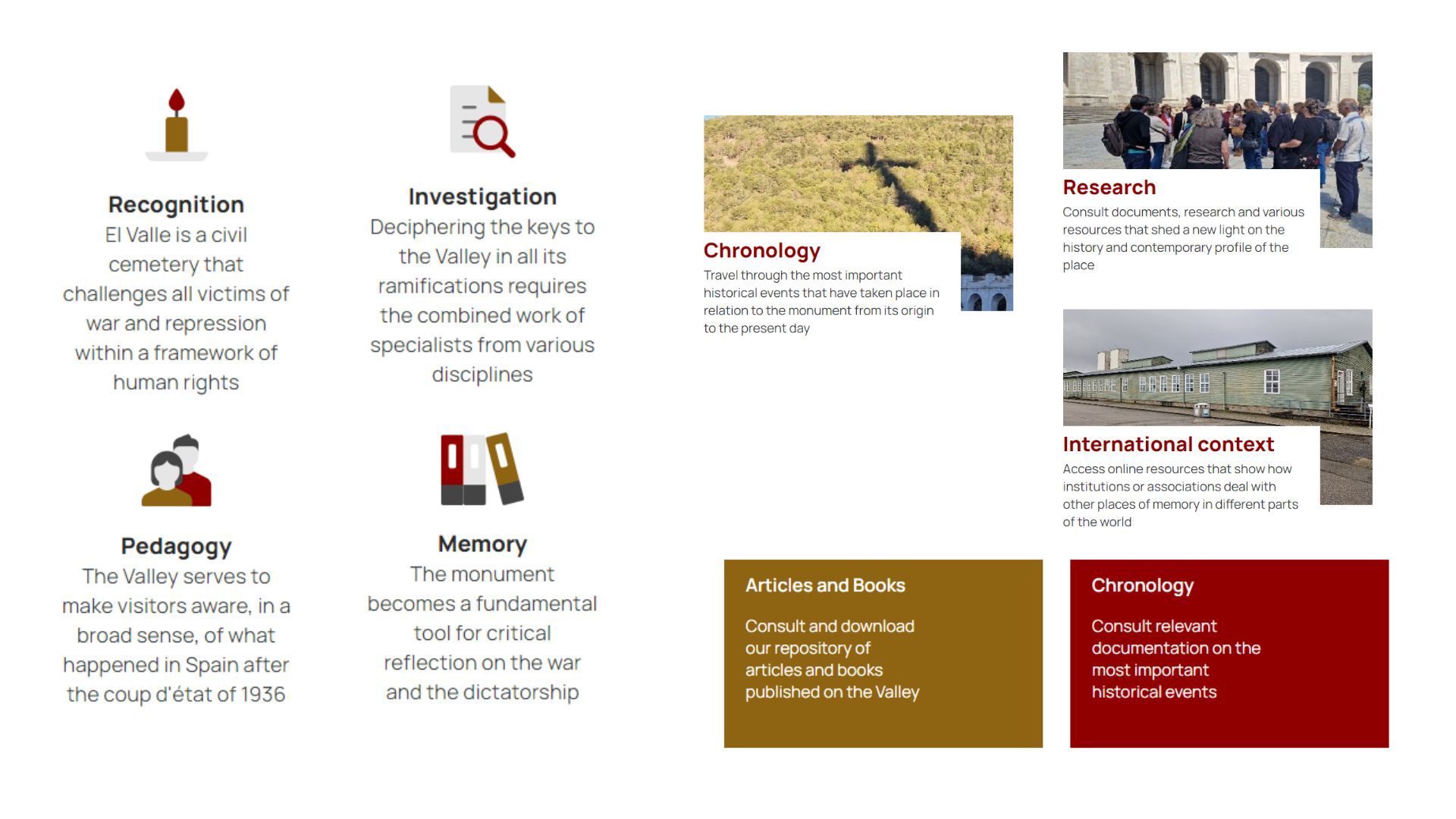 ---