Publications and Resources Categories:
Editors
: BABY, NEUMAYER, ZALEWSKI
Publisher
:  Presses universitaires de Paris Nanterre, Collection
Les passés dans le présent
Language
: French
Sophie Baby, Laure Neumayer and Frédéric Zalewski directed this free digital book in the framework of the project "The criminalization of dictatorial pasts in Europe and Latin America in a global perspective".
Under a global perspective, the publication discusses the gradual emergence and diffusion of political models focused on the condemnation of authoritarian pasts in Europe and Latin America. Richly illustrated and interactive, it offers many exploration tools: maps, chronology, thematic routes, web links to video archives in partnership with INA.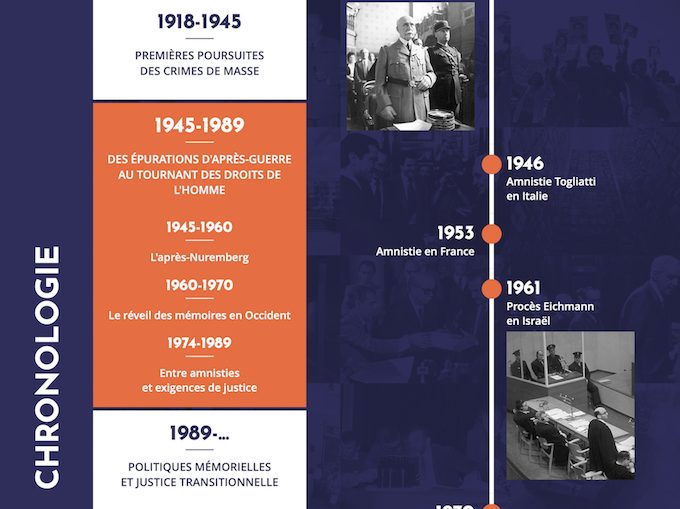 Written by international specialists and developed in conjunction with high school programs, it is intended more specifically for secondary school history-geography and EMC teachers. It is also aimed at undergraduate students in history, political science or sociology, and anyone interested in the issues of history and memory.
Read More