Publications and Resources Categories:
Gail Mobley, Zainab Batul Naqvi, Daria Sinziana Neagu, Enrico Vanino, Ivor Bolton, Marine Poirier (eds.) (2015)
Cambridge Scholars Publishing
Travelling Europe: Interdisciplinary Perspectives on Place and Space contains 14 papers written by postgraduate researchers from all over Europe. These researchers are working within the arts and humanities, life and environmental sciences, and social sciences. The book has been organised into five topical sections addressing the broad themes of Europeanisation, travel writing, migration histories, memory sites, and tourist destinations. As such, the collection promotes a broader discussion on travel practices and attitudes in the past, the present and into the future.
The article by Oriol López-Badell (EUROM) looks at the recovery of memory sites in Barcelona in connection with the Memòria Bcn project. He examines the ways in which Spain's historical record was silenced during turbulent points in the past. López-Badell argues that the recovery of this history is essential in order to grant dignity to otherwise forgotten people and events.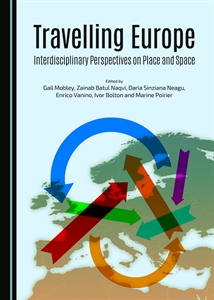 Read More