Exhibition and seminar
The pictures' exhibition "The Invisible Prison" is presented in Toulouse in the framework of the seminar "Specific repression of women, and their struggles during the Spanish Civil War and under Francoism". Organized by the association IRIS – Memories d'Espagne with the support of the EUROM, the seminar addresses the reppression against women through the experience of exile and deportation.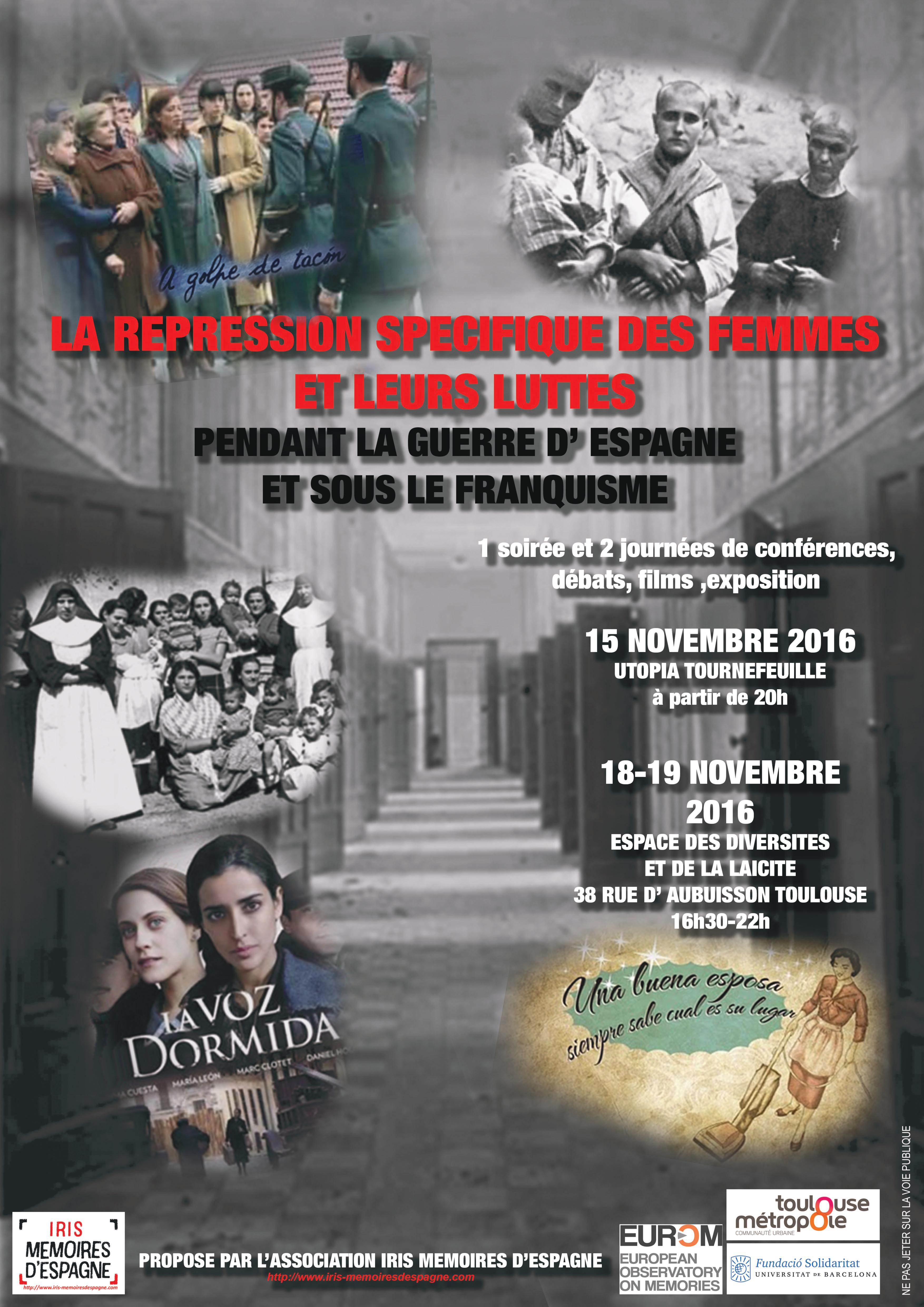 The exhibition highlights the history of the former women's prison of Les Corts and will be introduced by the historian Fernando Hernández Holgado (University Complutense of Madrid), expert in the history of women's prisons in Spain during Francoism. He will deliver a talk about these institutions during the first period of the dictatorship (1939-1945). After, Nuria Ricart (Professor of Fine Arts at the Univeristy of Barcelona) will discuss the participatory process of recovery of the memory of the women's prison of Les Corts in Barcelona. The director of EUROM, Jordi Guixé, will close the presentation addressing the specific situation of exiled and deported imprisoned women during Francoism.
On the next day, Dominique Fernandez (IRIS Association) will confer about other forms of repression over women, giving way to a discussion on women during Francoism., and Dolors Marín (University of the Balearic Island) will highlight women-led struggles during Francoism.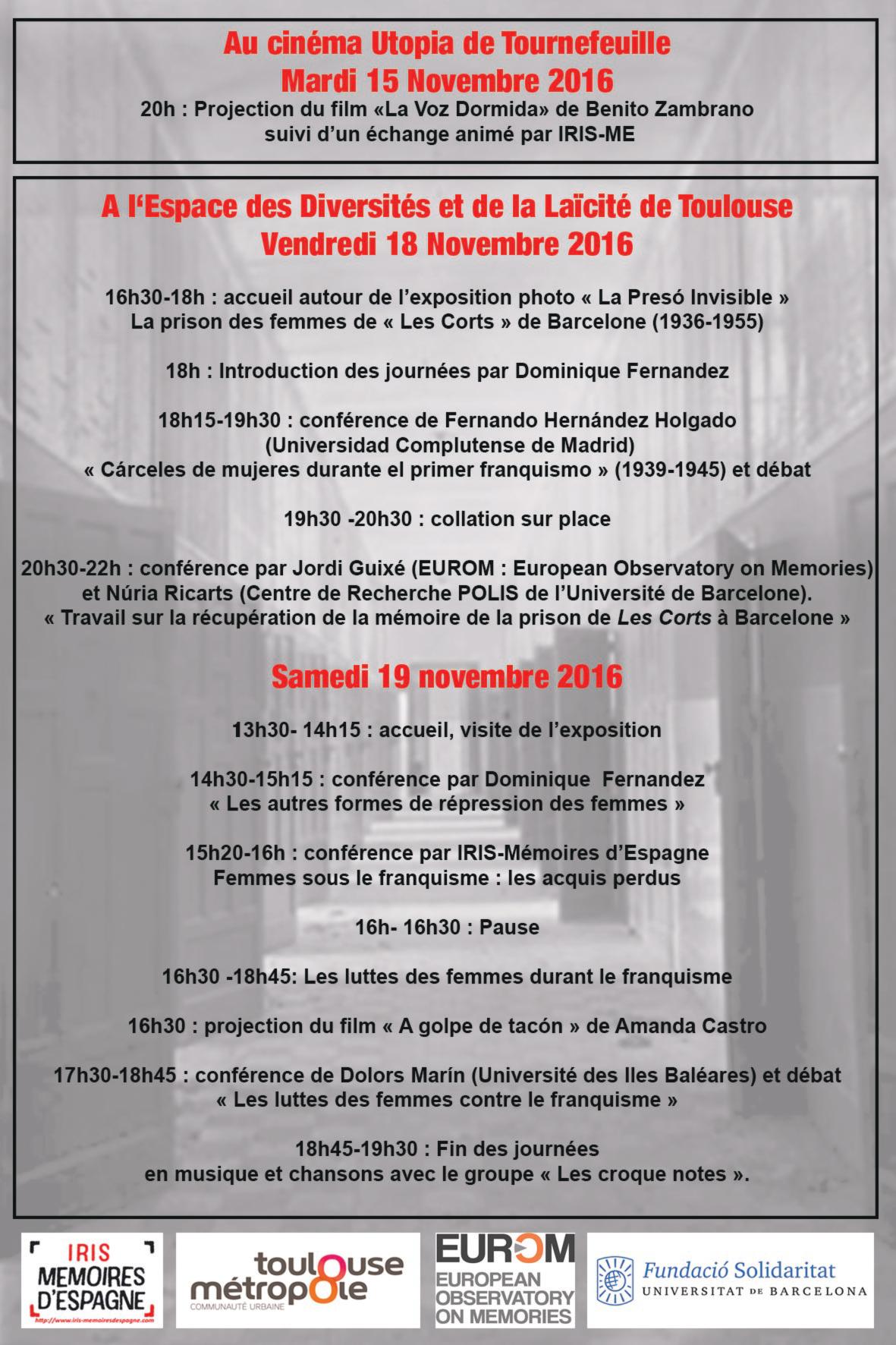 The seminar will also include a cine forum featuring The Sleeping Voice (La voz dormida),  and the short movie A golpe de tacón.
Save
Save