Save

Click the image to visit the complete album on Flickr.
The book Past and Power: Public Policies on Memory. Debates, from Global to Local will be presented at La Central in Barcelona on December 13, 2016.
The publication will be introduced by the editor Jordi Guixé i Coromines, director of EUROM.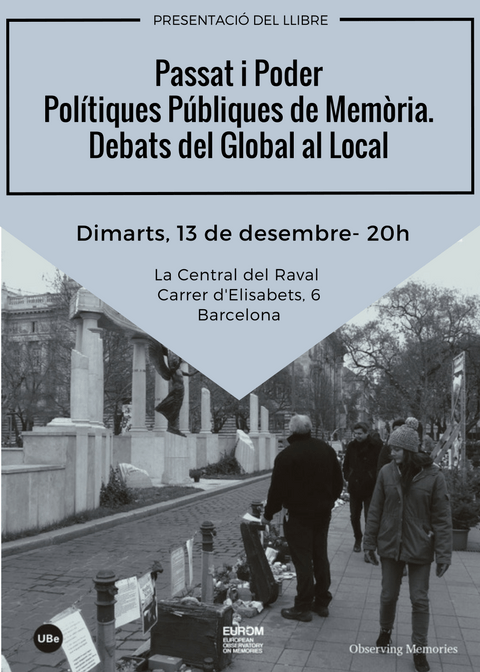 Save
Save