The third session of the film cycle "Women and Decolonization" will showcase the movie Palm Trees in the Snow (2015), directed by Fernando González Molina;
The session will be delivered by Gustau Nerin, professor of African History at the Faculty of geography and History of the University of Barcelona on December 14, 2022;
The series is curated by Celeste Muñoz (UNED – EUROM) and Magi Crusells (UB) and is organized in collaboration with Film-Història as part of the PhD program "Society and Culture" of the University of Barcelona.
Attendance is free and open to the general public. Prior registration is required.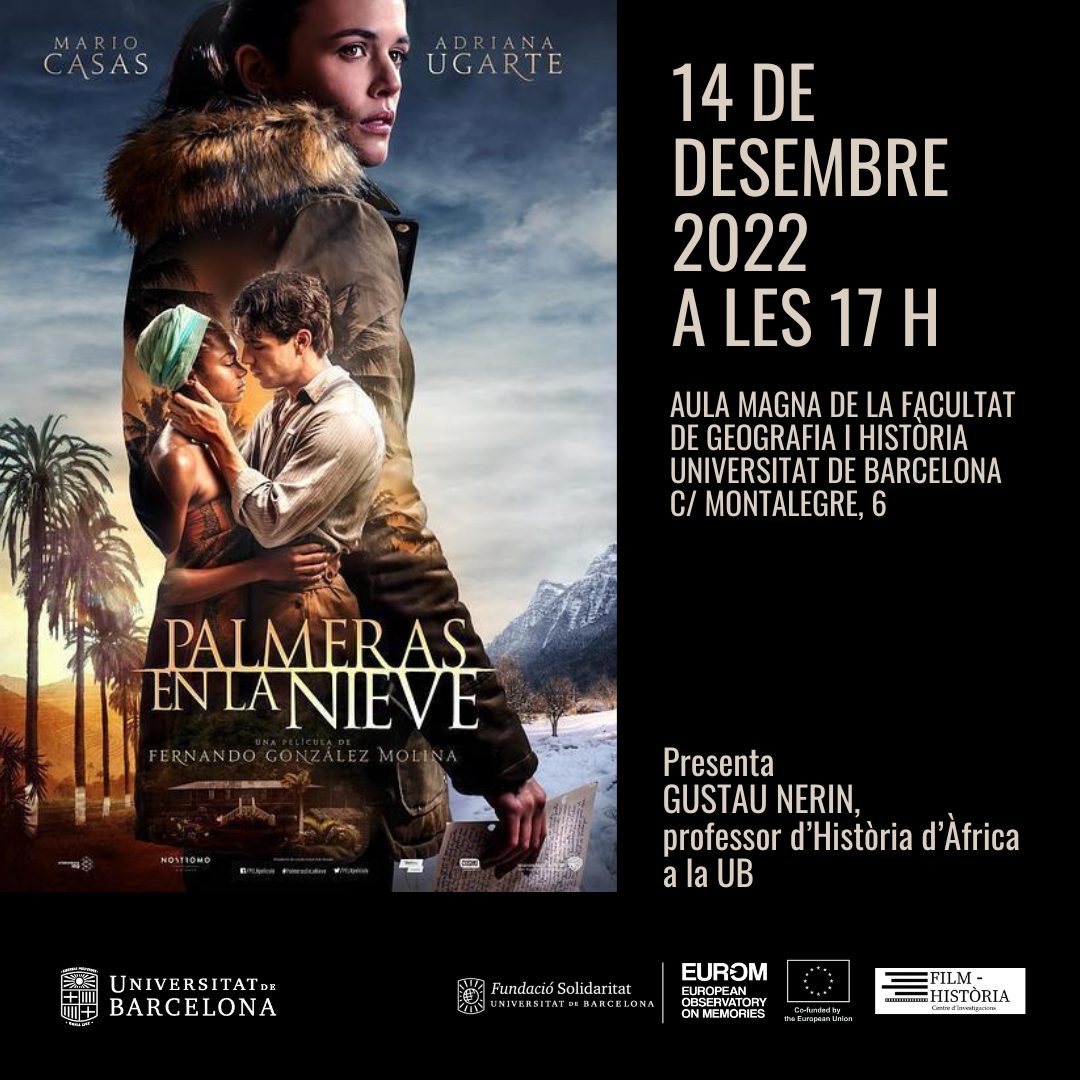 Synopsis
It is 1953, Kilian leaves the mountain of Huesca (Spain) to undertake a trip with his brother to Fernando Poo, a former Spanish colony in Equatorial Guinea. Their father is waiting for them there, in the Sampaka farm, where he grows one of the best cacao in the world. In the colony they will discover that social life is more pleasant than in cramped and gray Spain, they will experience the contrasts between colonists and natives and they will know the meaning of friendship, passion, love, and hate. (FILMAFFINITY)
Background information
Women actively participated in the processes of decolonization both on the political front line and on the battlefront or in the rear. Their struggles and aspirations were integrated into the ideal of collective emancipation, after decades of denial of their political participation by the colonial States. However, in the current Eurocentric imaginaries about those processes and conflicts, fifty years later, the role of women has, as usual, been buried and silenced. For this reason, the aim of this cycle is to analyze this memory and its representation through cinema, with proposals that deal with the restitution of these experiences, but also with others that reproduce the colonial visions of decades ago.