The holiday season is just around the corner, and we take the occasion to share with you a small gift: a new issue of our magazine, Observing Memories.
This issue marks ten years since our project began. Vocation, effort and professional conviction are essential qualities when dealing with sensitive and at times conflictive topics such as the field of memory practices and the uses of the past in contemporary societies. Without a human team, and without a diverse and therefore intensely rich network of members, this journey would not have been possible. We hope it will continue for many more years to come.
May you all enjoy a great winter holiday, with our most sincere wishes for a new year full of solidarity, health, and lots of love.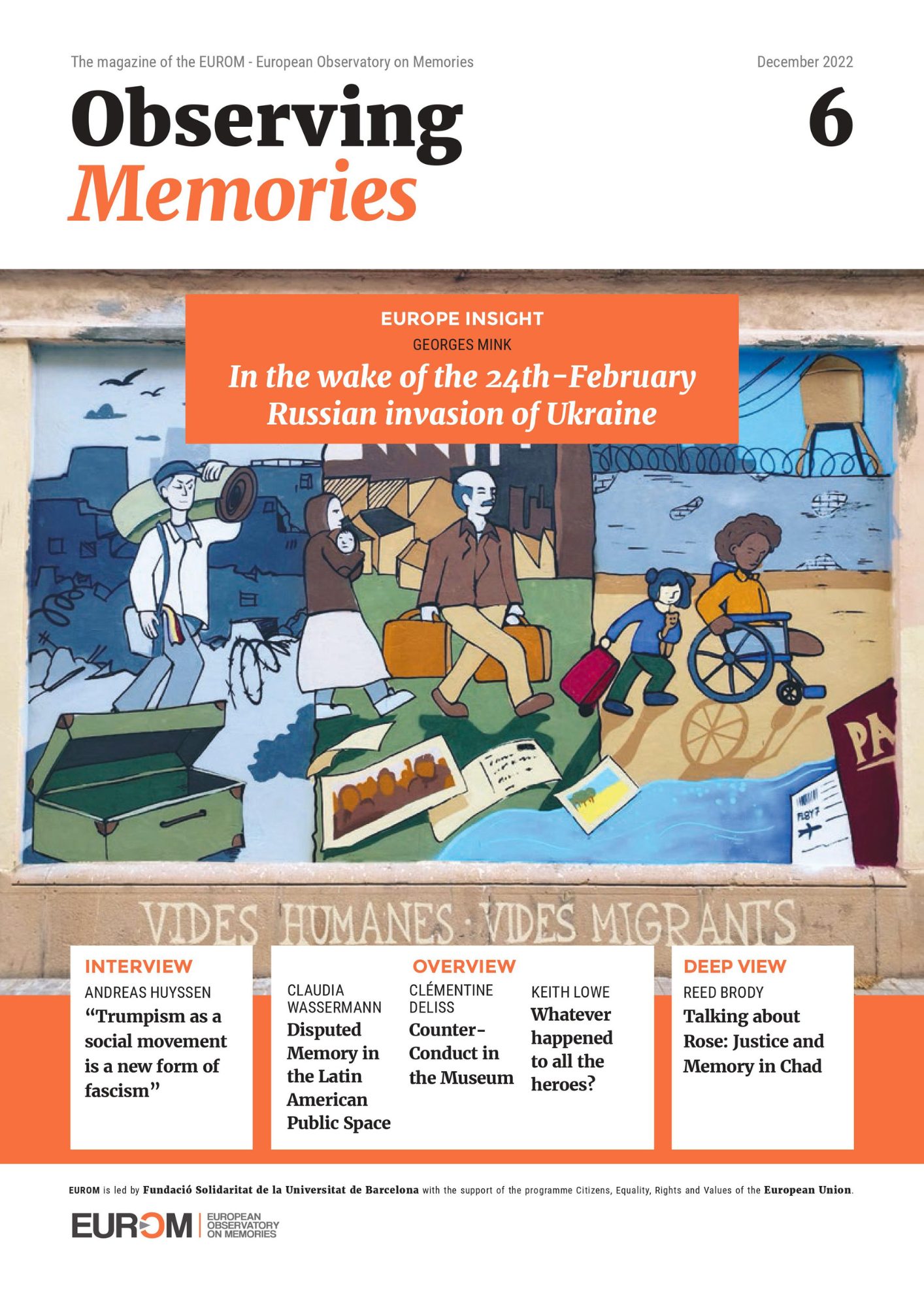 Cover image: Wall painting "Human lives, migrant lives" (La Model, 2022), produced by the students of the Art Baccalaureate of the High School La Industrial in Barcelona within the transversal workshop "Historical memory, Rap and Graffiti" organized by the EUROM in collaboration with the popular school Versembrant.  The painting has been coordinated by the urban artist Lucas Vico and was developed in parallel with the hip hop and rap music workshops the students went through in November and December 2021.