The platform for the future monument to the prison of Les Corts in Barcelona homages the life and work of Tomasa Cuevas Gutiérrez, an anti-Francoist fighter who was imprisoned at les Corts from 1945 to 1946
As part of the program of the International Women's Day in 2017, the Group for the future monument to the women's prison of Les Corts pays tribute to Tomasa Cuevas and participates in the tour "Les Corts feminista", organized by the Women's Table at the district.
Informació en català al programa>>>>
Tomasa Cuevas Gutiérrez was an anti-Francoist fighter affiliated to the Communist Youth and the PCE. She entered the women's prison of Les Corts in April 1945. It was not the first time she stepped on a Francoist prison: in 1939 she had been sentenced to 30 years imprisonment, of which she met six. In 1944, she was released and exiled to Barcelona where she would be arrested again. Tomasa Cuevas remained in the prison of Les Corte near a year (1945-1946). On exit, she continued to collaborate in the clandestine struggle and went into exile in France in 1961.
From 1947 she carried out a long series of interviews with former fellow prisoners, culminating in several books published in early 80's. In 2004 she received the Saint George Cross in recognition of her anti Francoist fight, and died in Barcelona in 2007.
In 2015, the Civic Center of Les Corts received her name in recognition of all the women who, like her, suffered repression under Francoism and fought for freedom.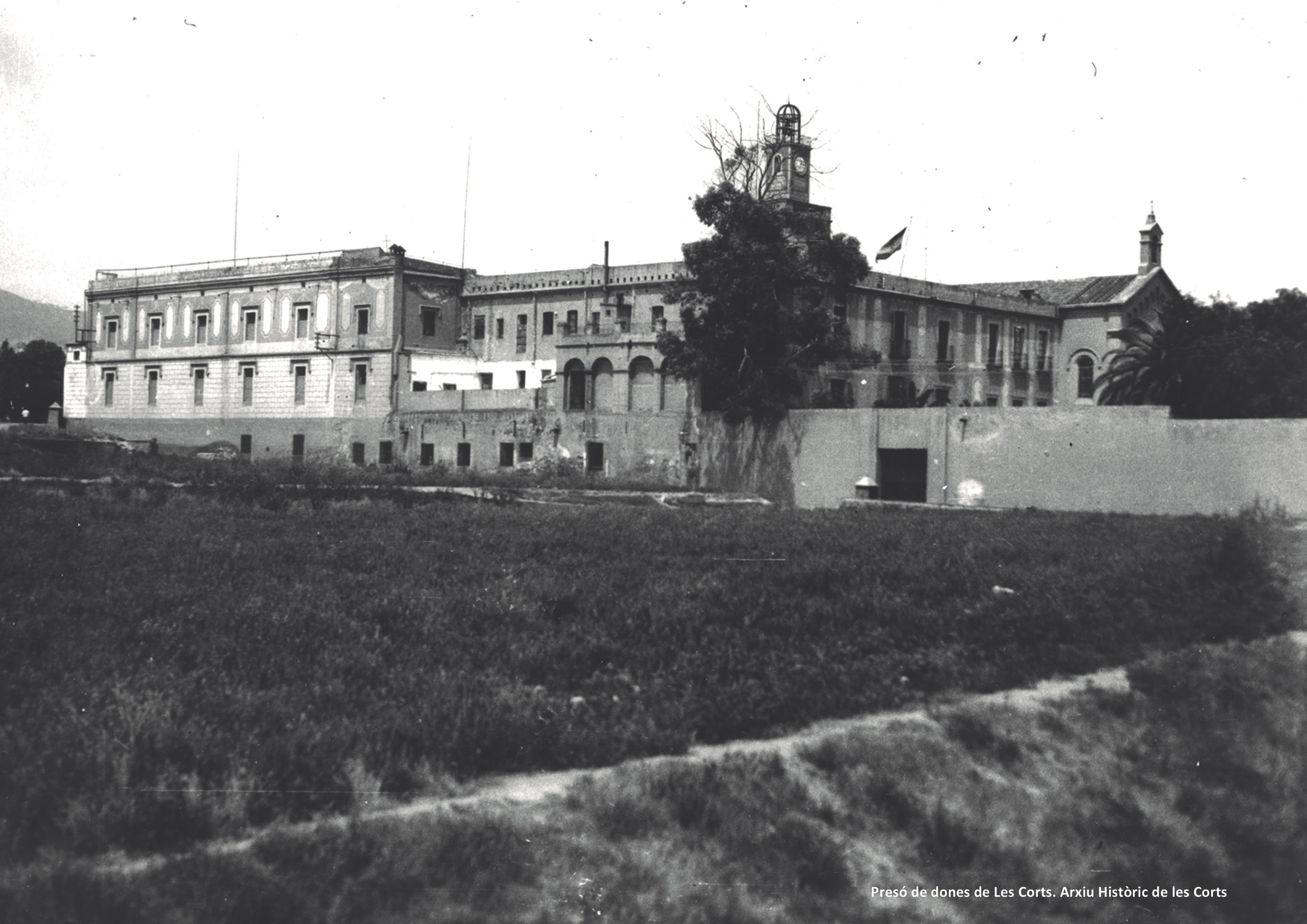 The women's prison of Les Corts
From 1936 to 1955, the grounds of the asylum of Good Counsel became a women's prison. During the Franco dictatorship, the center experienced the worst conditions of repression and overcrowding. Currently, a citizen participation process calls for a monument to the space occupied by the former penitentiary.