VIII International Congress of History and Cinema
The moving image has always been a narrative resource both to describe reality and to reconstruct it. A resource that has not hesitated to take the form of a dystopian narrative, not only to project the uncertainties and anxieties of the future, but also to understand the moments of crisis and collapse of human societies throughout history. Accordingly, our present forces us to reflect on the historical processes that led civilizations to rethink their own continuity.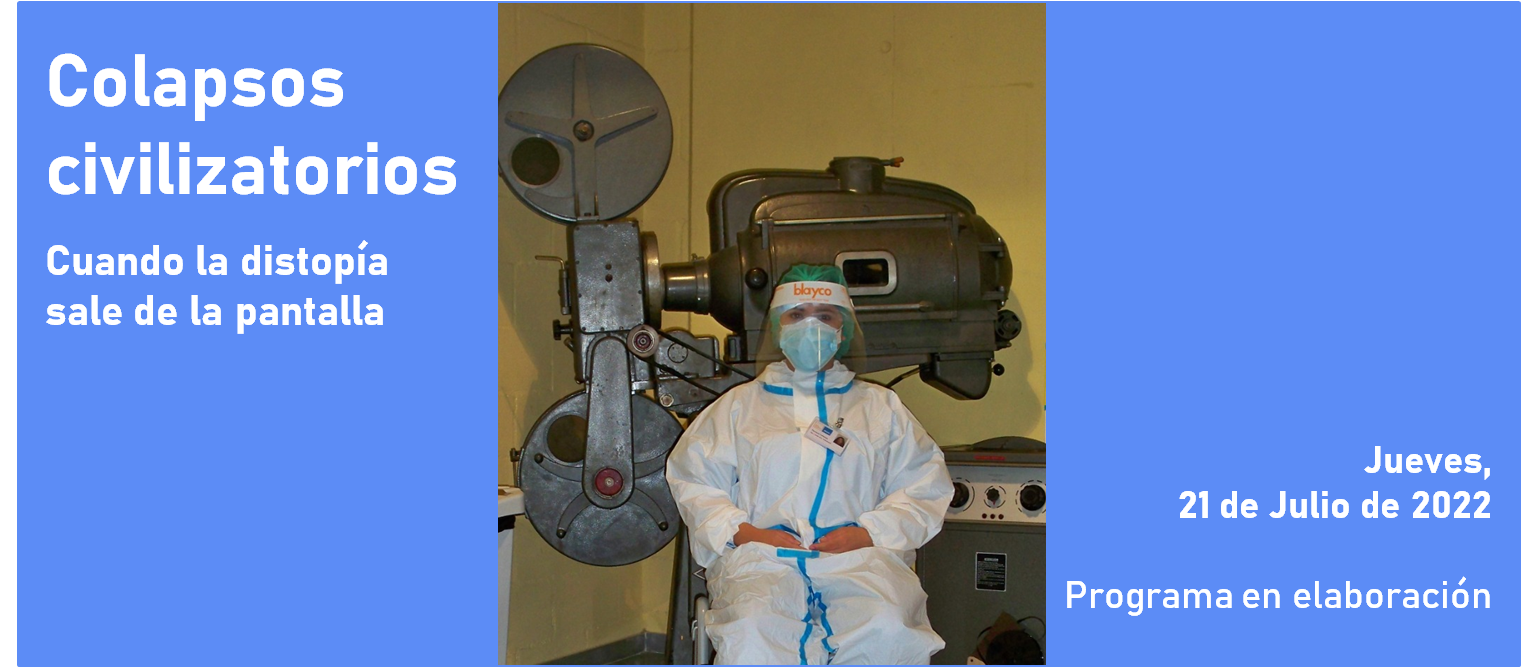 In order to contribute to this reflection, the Centre d'Investigacions Film-Història, the Centre d'Estudis Històrics Internacionals de la Universitat de Barcelona and the EUROM jointly promote the VIII International Congress of History and Cinema. Under the title Civilizational Collapses, when dystopia leaves the screen, the event will be cellebrated on July 22 at the Faculty of Geography and History of the University of Barcelona. 
With an interdisciplinary approach, organized in different thematic areas presented in panels, we want to address this object of study from cinematographic, television and Internet audiovisual materials, which include from fiction (films and series) to documentaries and the world of advertising.
Pandemics
Crisis of productive model and climate emergency
War conflicts and nuclear threat
Artificial intelligence and biotechnology in a networked world
COVID-19 and audiovisual production
The deadlines for the submission of papers are:
Papers proposal: Until July 31st, 2021, via email ([email protected]).
The following data must be included: full name of the submitter, studies or profession, work or research
centre, phone number, email address, title of the paper, short summary of 500-700 characters and area
in which it is addressed.
Acceptance: September 30th, 2021
Submission: Until April 30th, 2022. To submit a paper it is essential to formalize the registration to the
Congress.
Length: A maximum of 30.000 characters, with spaces and notes, electronic format only (PC compatible word
processing: Word, Open Office).
Languages: Catalan, Spanish, English
Registration fees:
Presenting a paper: € 95
Non-teaching researchers: € 55
Attendees without paper: € 115
Further information: [email protected]