The EUROM organizes a free performance of the theatre play "Las cartas perdidas. La cárcel y el exílio de las mujeres republicanas" (The lost letters: The incarceration and exile of Republican women) coinciding with the commemorations for International Women's Day.
The narrative and musical show is written and directed by Amparo Climent and is based on real letters and the testimonies of women reprisals by the Franco regime.
Organized with the support of the City Council of Barcelona, the representation will be held on March 9 at 7 pm at the former prison La Model in Barcelona.
Cover picture: Mariam Useros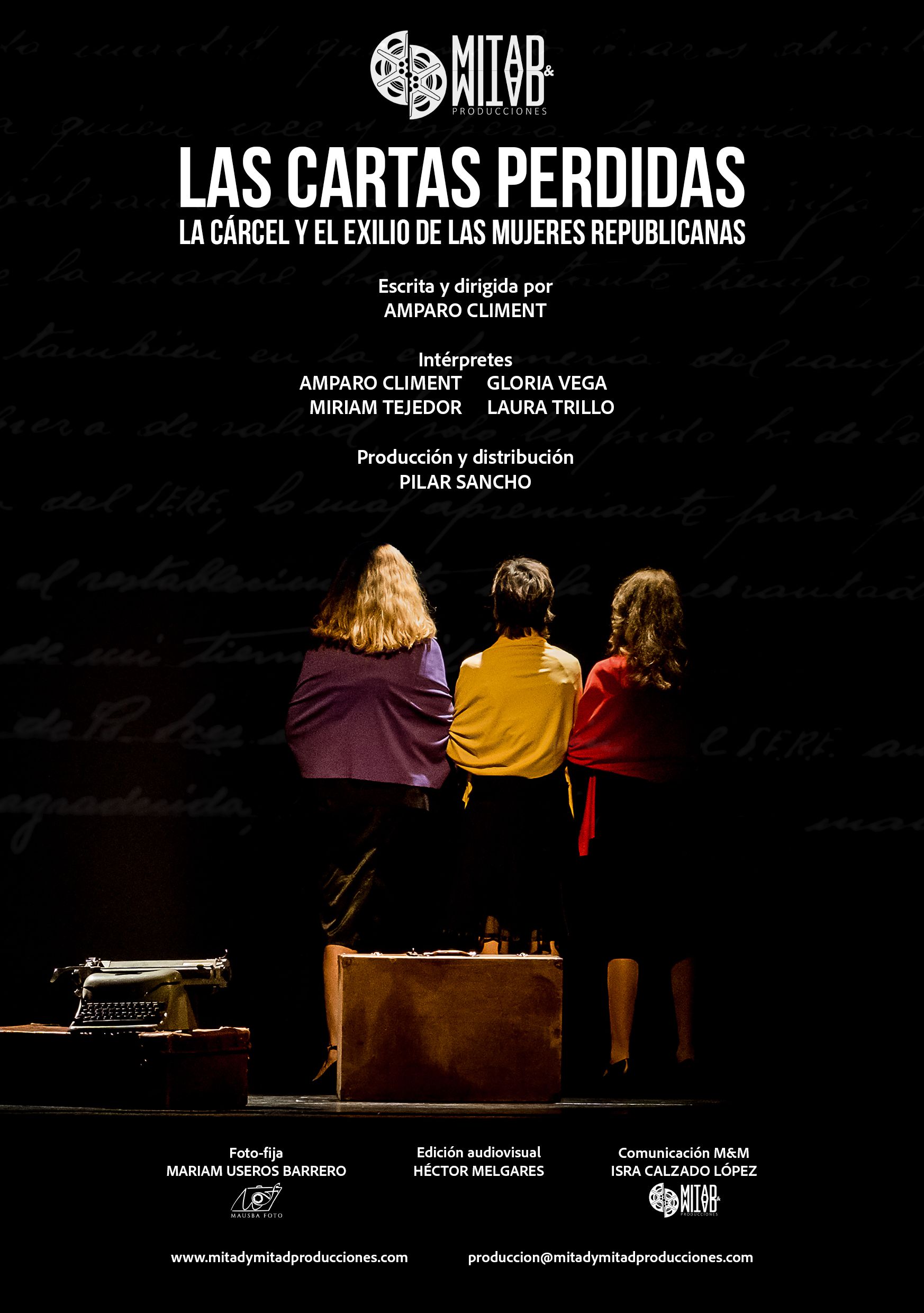 After Franco's coup d'état, the repression was exerted in a savage way on the republican population. But very little is known about what was exercised especially with women, who suffered double persecution: ideological and gender. Thousands of them were arrested, imprisoned, and shot, treated with excessive cruelty and violence for having relationships with Republicans, or simply because they were denounced anonymously.
This play tries to recognize and dignify the memories of those women who suffered prison and exile: militia women, guerrilla fighters, gypsies, actresses, teachers… The letters were the only affective and emotional bond they had with their families and friends to be able to cope with the hardships and the suffering they had to go through. An epistolary relationship is not enough to express their real situation.
Amparo Climent created these texts to collect the desires expressed in those letters, and could, perhaps, have been written by them. 
Script and direction
AMPARO CLIMENT
Actresses
AMPARO CLIMENT – GLORIA VEGA
MIRIAM TEJEDOR de JESÚS
Guitar
MIRIAM ESHOE
Lghit design and production
PILAR SANCHO
Audiovisuals
HÉCTOR MELGARES
Still pictures
MARIAM USEROS
Teaser y and technical support
ISRA CALZADO
---